Web Video
Web Video can bring your website to life.
Every time a person visits your Web site, you make a lasting impression. After six seconds, your online visitor has determined whether or not they are comfortable on your site and will either stay around for more information or they will move on to another site.
Make a positive, personal impression by adding Video to your site to welcome visitors, inform them of promotions and details of your site, describe or demonstrate your products and services, or assist them with their shopping experience.
Example Video 1:
Example Video 2:
.

OR CALL TOLL FREE: 1-866-374-9643 Ext. 517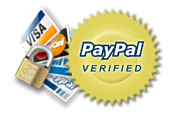 .